Overview
The establishment of Fazaia College of Education for Women, Lahore is the most significant addition in the education sector. This institution is also one of the most prestigious educational institutions of Pakistan Air Force, functioning under the umbrella of Pakistan Air Force Women's Association (PAFWA) offering classes at Intermediate and Graduation level. The College is affiliated with FBISE, BISE Lahore and Air University Islamabad.
The College has a beautiful campus spread over the area of 16 Kanals, located in Lahore Cantt. It has a two-storey building with spacious classrooms, multimedia, well-equipped labs, resourceful libraries and a vast ground for students.
The challenging educational and social environment of FCoE(W), Lahore is not only ensuring good academic results but also producing well-groomed citizens of the diverse world. It is a fully furnished institution striving to achieve excellence in the fields of learning, teaching and research. It is committed, with all its resources, to bring peace and prosperity to the nation. Thus, the college provides a highly congenial and favourable environment.
Air University Islamabad

We are affiliated with Air University Islamabad. Click the following button to confirm affiliation status for Air University website.
FBISE Islamabad

We are affiliated with FBISE Islamabad, Click the following button and find code "2627" to confirm affiliation on FBISE official website.
BISE Lahore
We are also affiliated with BISE Lahore, Click the following button and find code "3692" to confirm affiliation on BISE Lahore official website.
Programs Offered
Short Courses offered during Summer Vacations
Fazaia College of Education for Women also offers a variety of short courses in summer vacations every year. College students, as well as students from other schools and colleges, can also get admission in these short courses. These short courses are arranged for 15 days every year in the month of August.
Academic Writing (Research Proposal) by Dr. Awais Sattar
Spoken English
SPSS(Statistical Package for the Social Sciences)
Programming Concepts Using C/C++
Oil & Pastel Painting
Cutting and Stitching
International Relations
Communication Skills
President Message
It is a matter of great Honour for Fazaia College of Education to join the community of enlightened and well-informed people of the world. The hard work put in by the administration, Principal and staff of the college towards this challenging task of launching the website …
Principal Message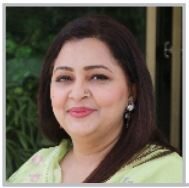 As a new era of life is started so, being the Principal of Fazaia College of Education, I send a hearty welcome to all readers particularly parents and students. We have opened our doors for new students who can enroll themselves in this prestigious institution……..
Follow us on Social Media
You can also reach us through our social media accounts. We are available on following social networks, you can follow us for new updates and official notification for students and parents.
Find Us on Google Maps
You can easily find us using the Google Maps mobile application or google maps website. Just click the following map and you will get direction to easily reach us.